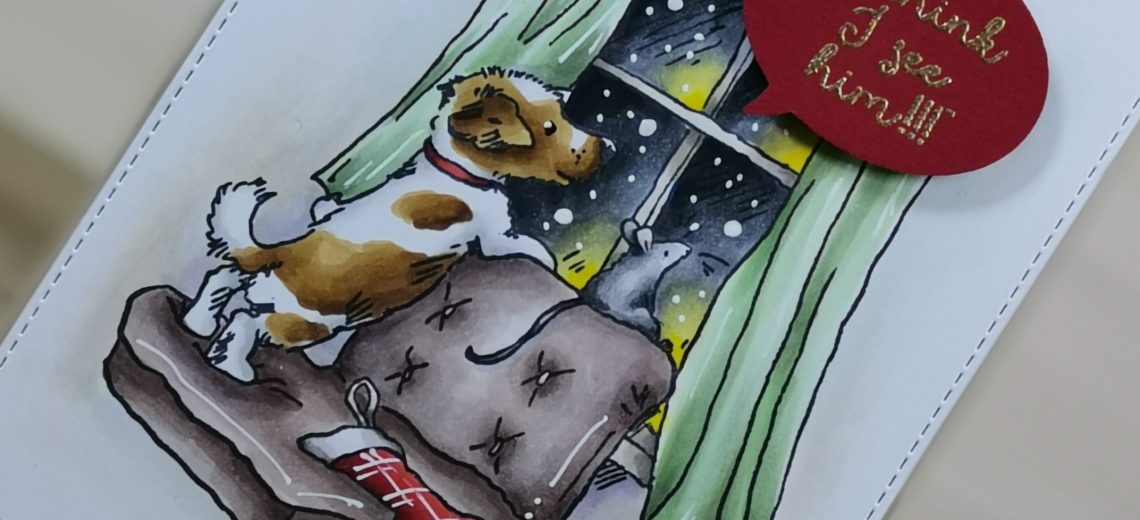 Colorado Craft Company/Anita Jeram – On the Lookout
Oktober er på hell, og jeg har for en gangs skyld startet årets julekortproduksjon. Som nybakt hundemamma må jeg i alle fall lage noen kort med hundemotiv, og hva passer vel bedre enn dette søte motivet fra Colorado Craft Company og Anita Jeram?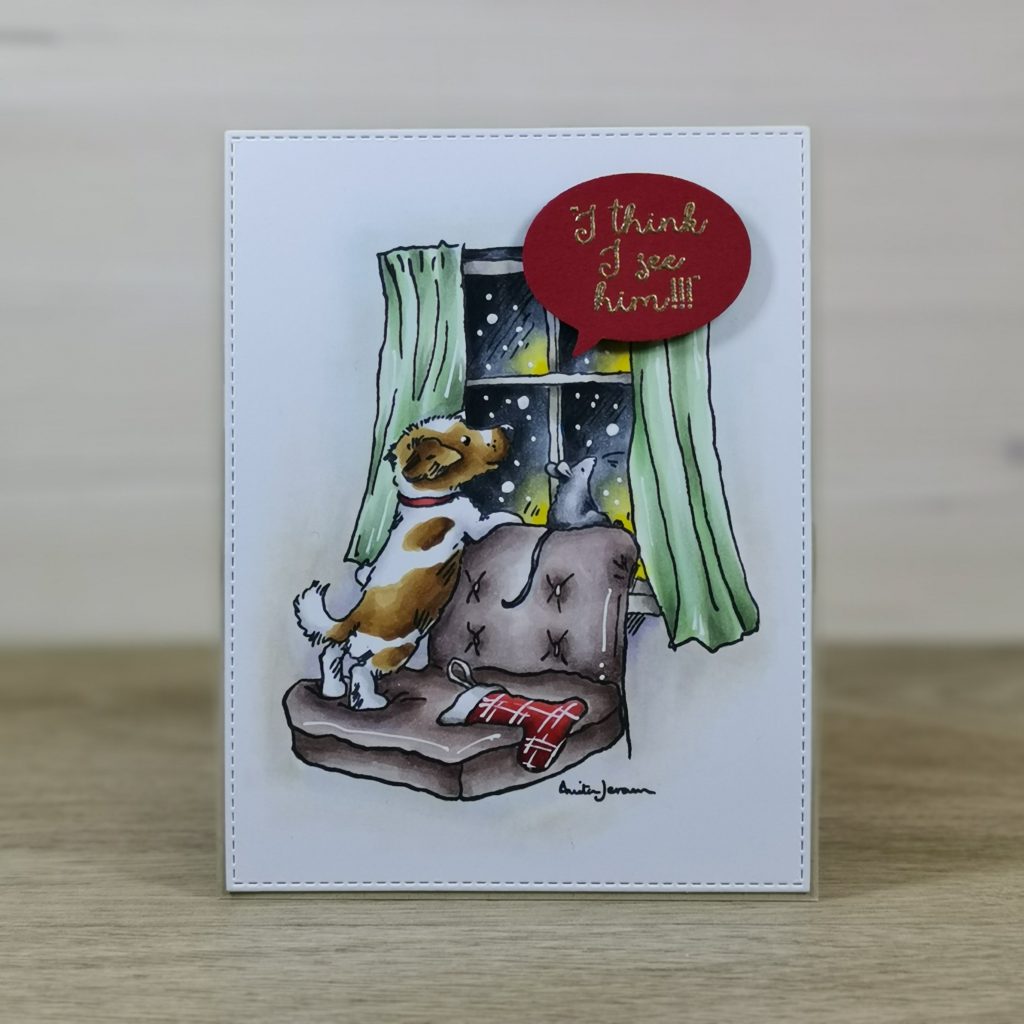 Stempelet heter On the Lookout, og jeg har fargelagt med Copic Sketch Markers. Siden vår valp er en brun og hvit Breton har jeg valgt å fargelegge hunden med de farger og flekker som vår valp har.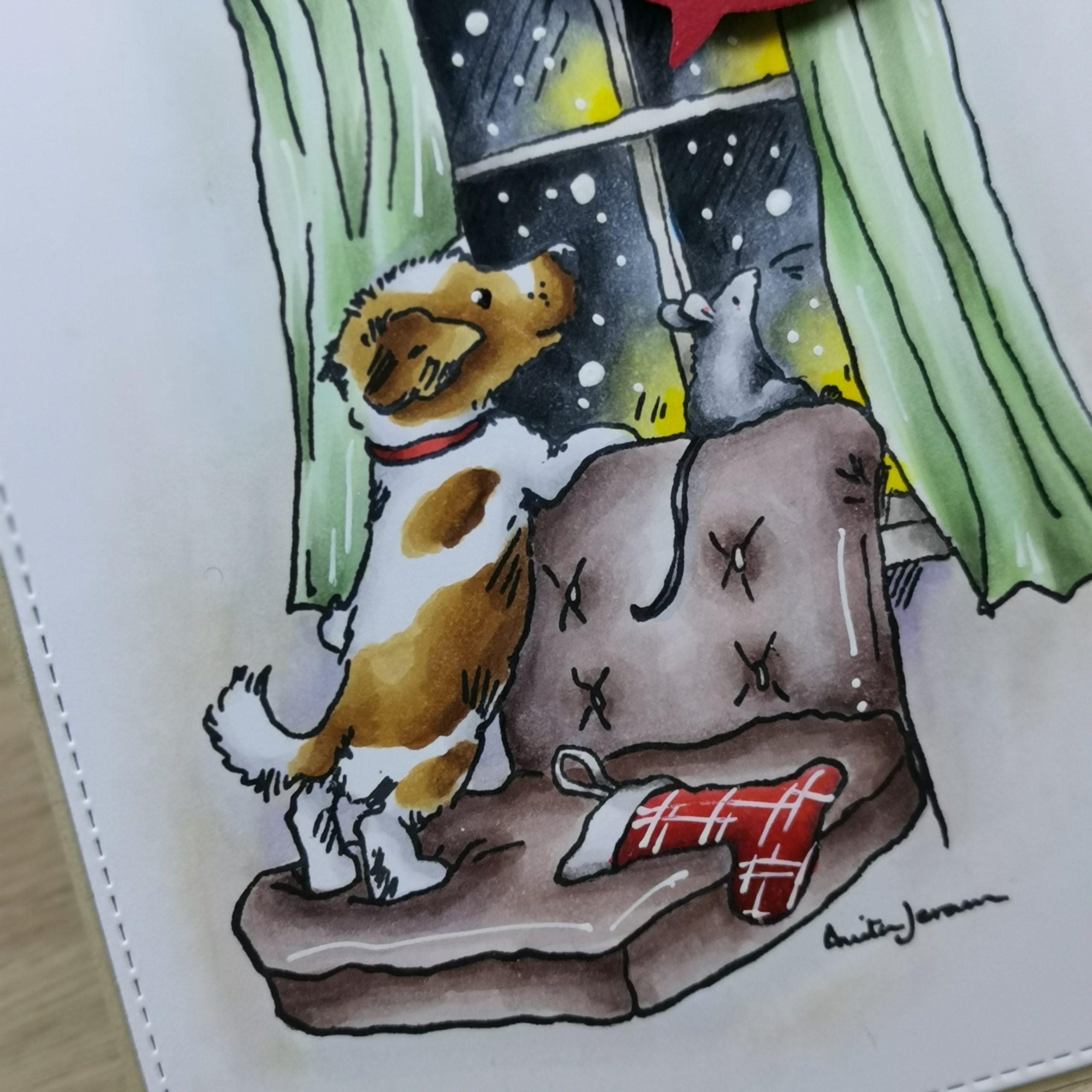 Jeg synes teksten som hører med stempelsettet er så sjarmerende. Her har jeg embosset den med Altenew Rose Gold på en bit mørkerød kartong. Teksten er montert med 3D-puter for å skape litt dybde i et ellers flatt motiv.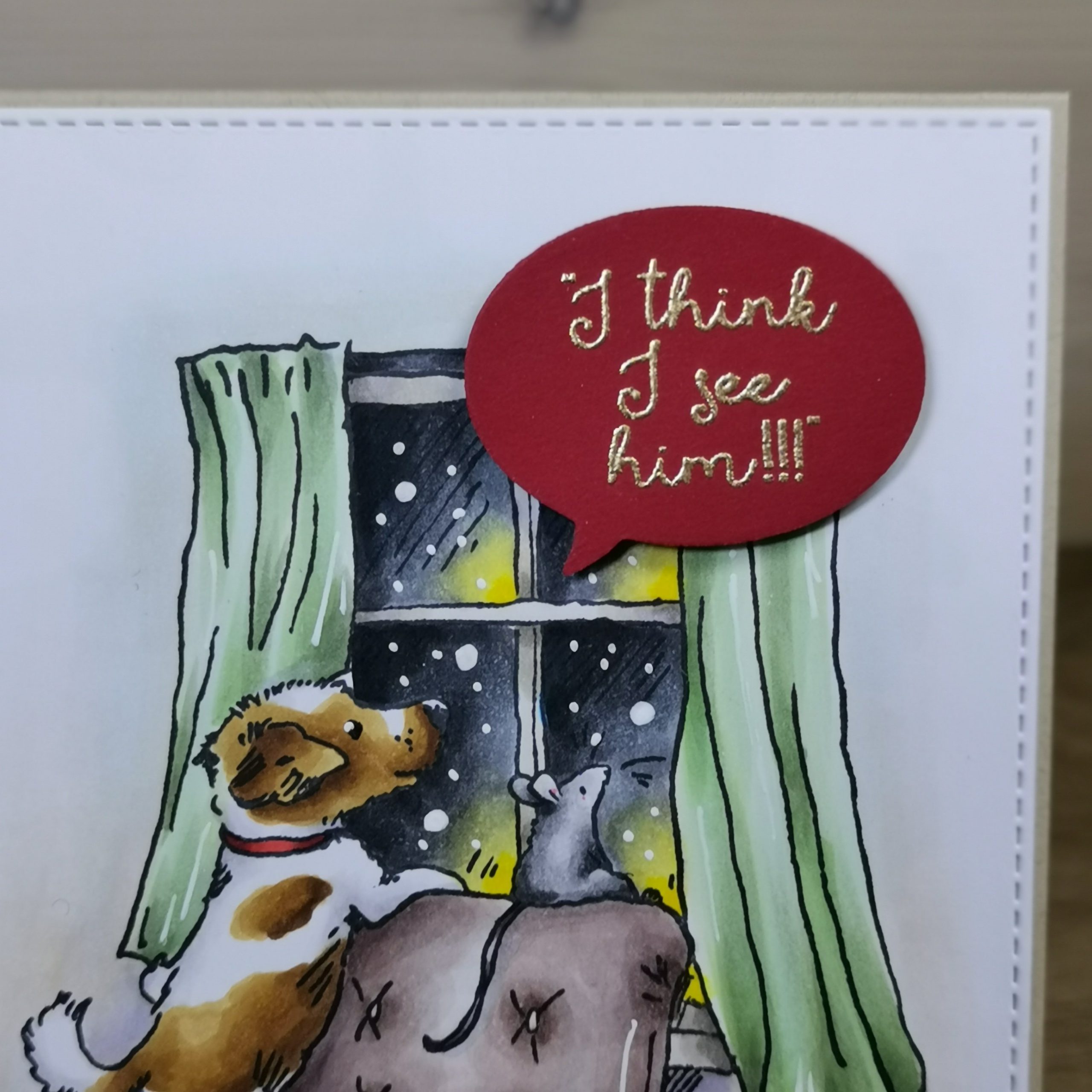 Jeg har brukt disse fargene: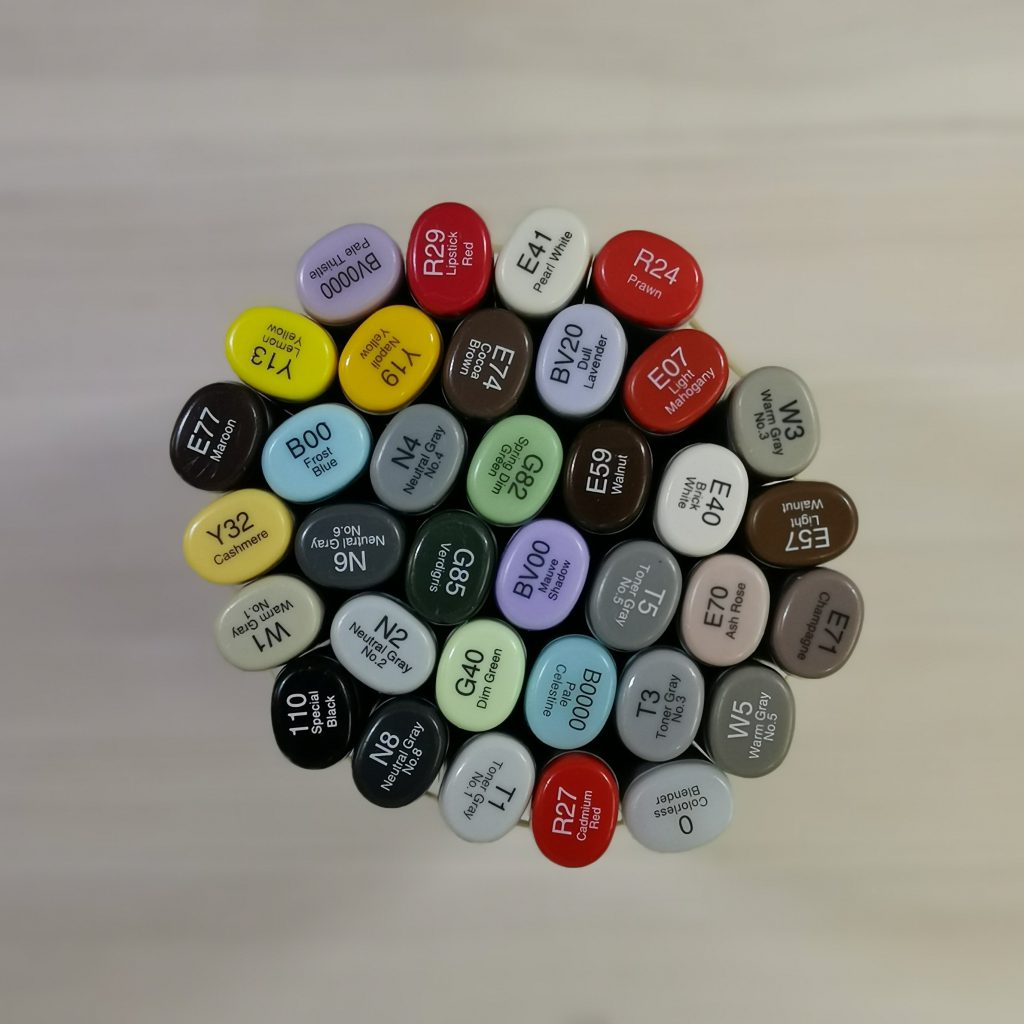 Dere må jo få hilse på Effie også! Her er hun på fjellet da hun var 9 uker gammel.
Da vil jeg ønske dere en fortsatt fin dag!