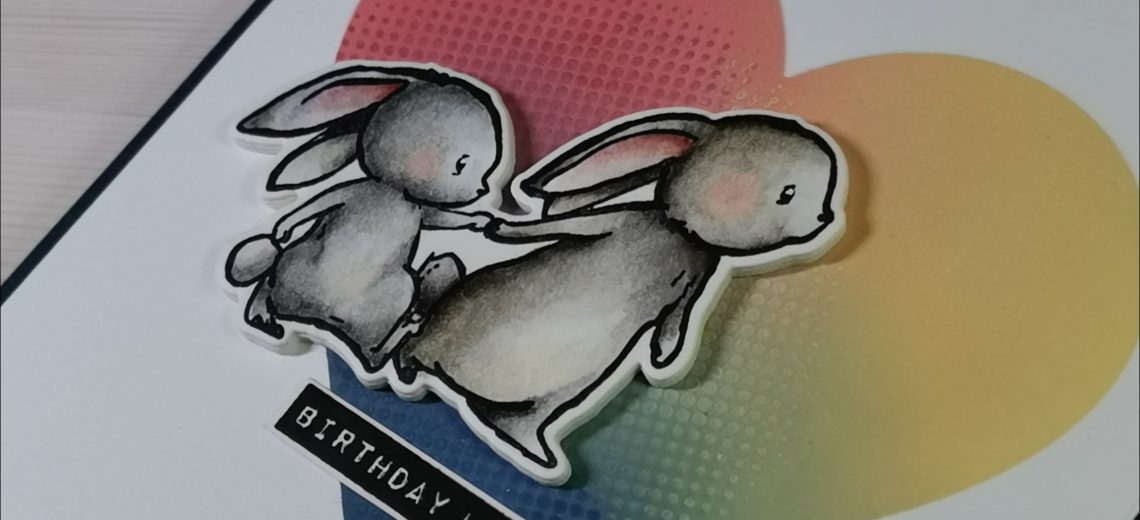 Picket Fence Studios – Peach and Piper
Er ikke disse to søte? De kommer fra et stempelsett som heter Peach and Piper fra Picket Fence Studios, og jeg har som vanlig kjøpt det hos Papiria.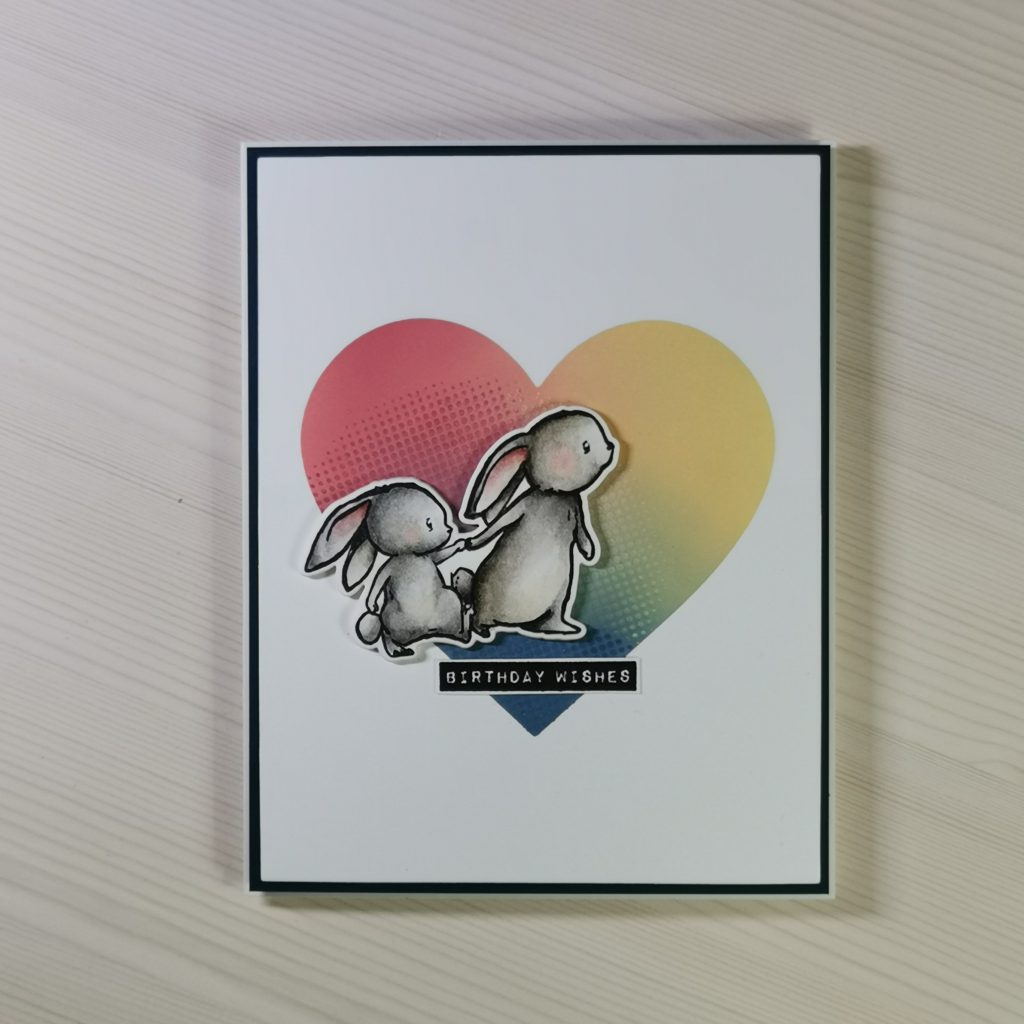 Hjertet har jeg fargelagt ved hjelp av Gina K. Masking Magic, som er et papir beregnet på maskering. Det har lim på baksiden, slik at du kan klistre det fast på arket ditt. Her har jeg stanset ut et hjerte fra maskeringspapiret, og står da igjen med rammen rundt hjertet som jeg fester på arket mitt. Her har jeg brukt Neenah Classic Crest Solar White 110lb papir. Hjertet har jeg fargelagt med Distress Oxide Ink og Life Changing Blender Brushes. Da får du en jevn tone.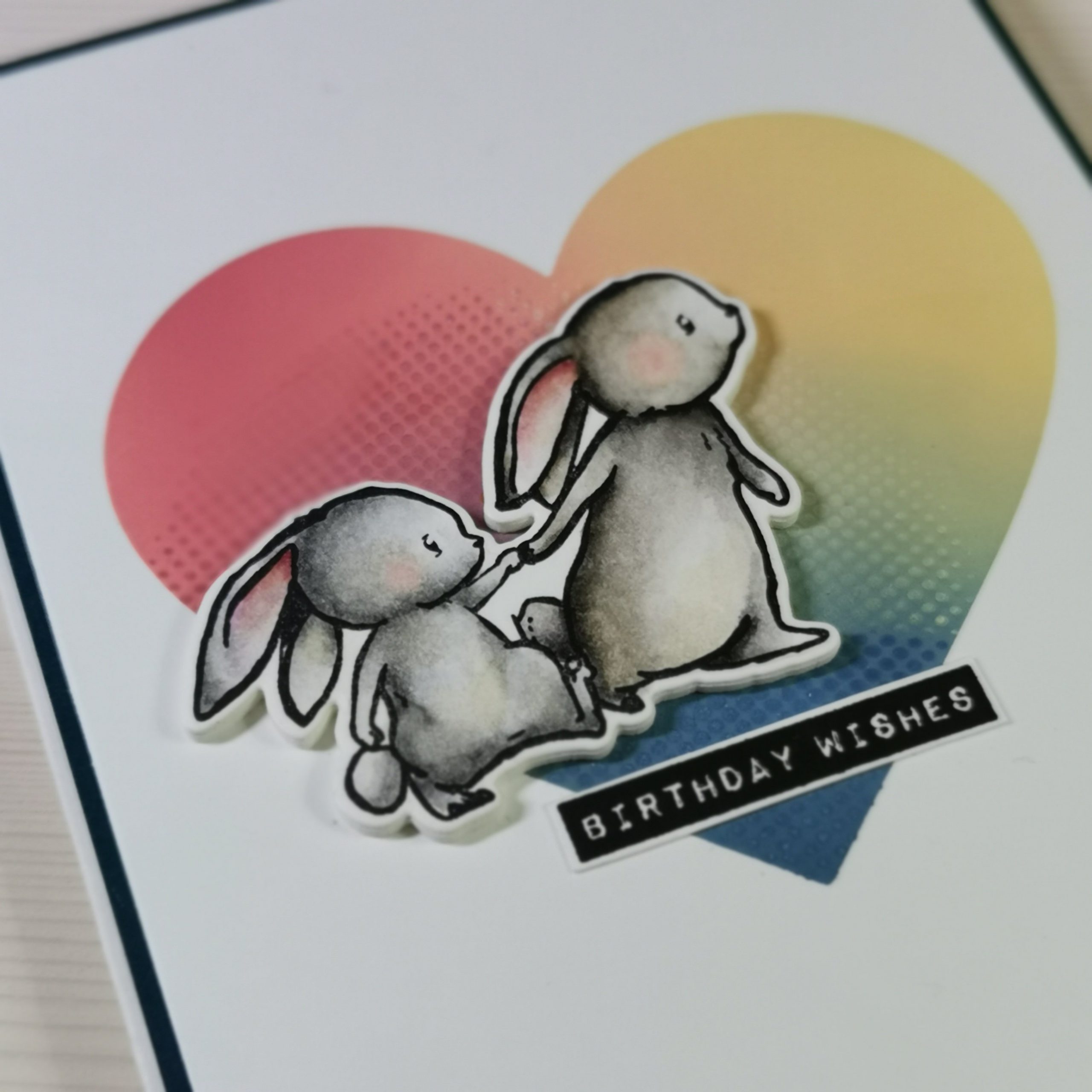 Jeg har brukt disse fargene:
Scattered Straw
Fired Brick / Festive Berries
Pine Needles / Chipped Sapphire
Deretter brukte jeg de samme fargene på et stempel fra Altenew som heter Halftone Circles. Det gir prikkene bak motivet.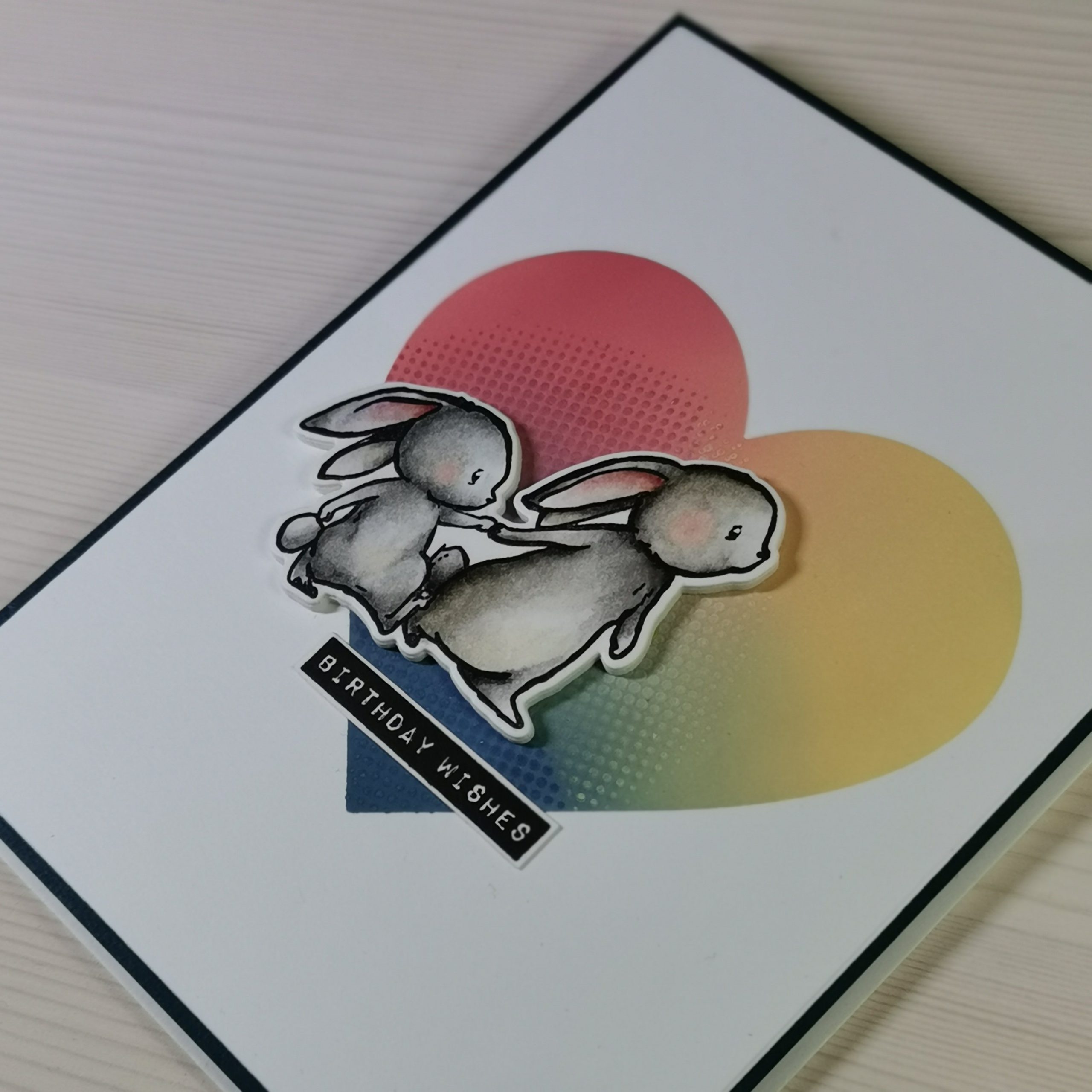 Kaninene er fargelagt med Zig Clean Color Real Brush Markers, i mange ulike grå- og bruntoner. Også har jeg brukt litt rosa i ørene.
Motivet er stanset ut med diesen som hører til stempelsettet. I tillegg har jeg stanset det ut i hvit foam, slik at det får en jevn oppbygging. Synes det er et godt alternativ til 3D-puter der det finnes tilhørende dies. Tekststempelet er fra Mama Elephant.